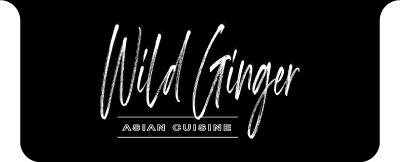 Items can be made GF (Gluten Free) or V (Vegan), please inform your server. Substitute meat or seafood for Tofu
*FREE DELIVERY on orders over $50.00 within 5km. 340 MAIN STREET, PENTICTON
Appetizers
Vietnamese Spring Rolls (2) $8.95
Ground pork & vegetables served with sweet tangy fish sauce
V

Vegetable Spring Rolls (2) $7.95

Served with sweet chili sauce
V GF

Salad Roll (2) $9.95

Prawns with lettuce, beansprout rice noodle wrappedin rice paper served with peanut hoisin sauce
Chicken Skewer (2) $9.95
Chicken seasoned with house spices served withsweet tangy fish sauce
Thai Coconut Prawns (6) $13.95
Panko battered deep fried prawns served with sweet chili sauce
Chicken Wings (6) $9.95
Lightly battered deep fried chicken seasoned with five-spices
Dry Garlic Boneless Pork $10.95
Lightly breaded pork seasoned with garlic and black pepper
Add sweet & sour sauce $1.50
Chicken Potstickers (6) $8.95
Pan fried served with sweet chili sauce
Noodles and Rice
Chicken Chow Mein $14.95 / Beef $15.95 / House $16.95
Mixed shredded vegetables with bean sprouts, stir-fried with egg noodles, House-chicken beef and prawns
Cantonese Style Chow Mein $17.95
Pan fried noodles with chicken, beef, prawns and mixed vegetables
V GF

Pad Thai $17.95

Rice noodles with eggs, prawns, tofu and chicken,sprinkled with peanuts
V

Singapore Noodle $16.95

Curry rice noodles with eggs, BBQ pork, prawns, stir-fried with mixed peppers and bean sprouts
Vietnamese Vermicelli Noodle Bowl $17.95
Grilled chicken skewer, 2 spring rolls, chopped lettuce, cucumber, beansprouts with vermicelli rice noodles
V GF

Chicken or BBQ Pork Fried Rice $14.95 / House $16.95

Eggs, peas & carrots, House-chicken pork and prawns
V GF

Thai Pineapple Fried Rice $16.95

Eggs, peas & carrots, pineapple, chicken, prawns and turmeric
V

Steamed Rice Sm $4.00 / Lg $7.00
Soups
Wor Wonton Sm $9.95 / Lg $15.95
Home made wonton, BBQ pork, chicken, prawns, and vegetables
GF

Beef Pho $15.95

Rare beef and brisket with rice noodles in beef broth, served with freshbeansprout and herbs
GF

Chicken Pho $15.50

Sliced chicken breast with rice noodle in chicken broth, served with freshbeansprout and herbs
Chef Specialty Dishes
Wild Ginger Seafood Stir-Fry $21.95
Prawns, scallops, squid and mixed vegetables
Salt & Pepper Prawns $19.95
Lightly battered wok fried with onions, peppers, salt and pepper seasoning
Mongolian Beef $17.95
Tender beef wok fried with Julienne vegetables in spicy savoury sauce
Ginger Beef $16.95
Lightly breaded beef with peppers and onions in spicy ginger sauce
V

Sizzling Chicken/Beef $17.95 / Prawns $19.95

Stir-fry with mixed vegetables and choice of black bean or black pepper sauce served on a hot plate
V

Thai Red Curry Chicken $17.95 / Prawns $19.95

Coconut curry with peppers, onions, basil served with steamed rice
V

Kung Pao Chicken $17.95 / Prawns $19.95

Wok fried with mixed vegetables and egg noodles tossed in house spicy sauce topped with peanuts
V

Chicken Mixed Vegetables $14.95 / Beef $15.95 / House $16.95

Broccoli, cauliflowers, carrots and onions. House-chicken, beef and prawns.
Pineapple Sweet and Sour Pork $15.95
Lightly breaded pork with pineapple in a homemade sweet & sour sauce
Teriyaki Chicken $17.95
Wok fried with mixed vegetables in a sweet and garlicky sauce served with steamed rice
Sesame Chicken $16.95
Crispy fried chicken breast tossed in a sweet & tangy sesame sauce
Breaded Almond Chicken $16.95
Lightly battered chicken breast topped with crushed almonds
Wild Ginger Combo $16.95
Mixed vegetables with a choice of sweet & sour pork or sesame chicken and steamed rice
*Please Note: Trace amounts of nuts, seeds, fish, shellfish, MSG & wheat may be present in our food.
HOURS OF OPERATION
Monday: Closed
Tuesday/Wednesday/Thursday: 11:30 am - 2:30 pm & 4:00 pm - 8:30 pm
Friday: 11:30 am - 2:30 pm & 4:00 pm - 9:00 pm
Saturday: 4:00 pm - 9:00 pm
Sunday: 4:00 pm - 8:00 pm